Strat Packer's blog
Creative and intellectual output beyond the realm of my day job
FIFA 22 Career Mode: TSP United – hitting the big time
When we last left my TSP United FIFA 22 Career Mode series, we had just made it into the Championship as League One champions. Did the lads from the Stratosphere have what it takes to handle the giddy heights of England's second tier? Read on to find out how we fared in the following seasons.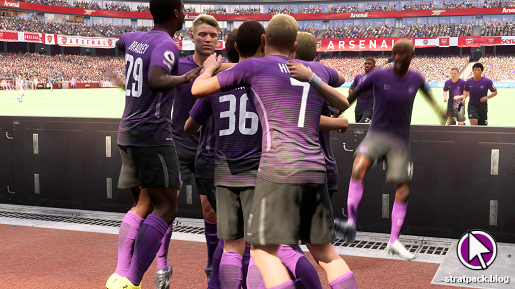 As a reminder, I'm playing this Career Mode campaign with special custom rules for some added challenge. I'm not to spend a penny on players (signing free agents is fine) and the focus is on scouting and developing youth players. So my main source of new talent through this whole thing is to send a scout out around England occasionally and see what he brings back.
Note that this is the second instalment of my TSP United Career Mode series. Click here to catch up on the first two seasons:
• FIFA 22 Career Mode: TSP United – escaping the lower leagues
2023/24 - The Championship
We made a couple of decent signings heading into the Championship. Late-career goalkeeper Aguerre arrived, while young Japanese central midfielder Anami joined the side. The latter turned out to be a solid addition, becoming a regular fixture in the midfield and grabbing a few goals, too.
A less successful signing was an ageing Marcos Alonso, who joined at left back after Chelsea declined to renew his contract. He got himself sent off conceding a penalty 20 minutes into his debut and never got much better, spending two months on the sidelines with an injury from October. At the very least, the Stratosphere did get to see one of his trademark free kick goals in his comeback game against Swansea City.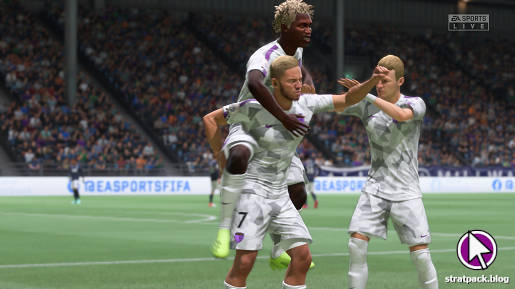 TSP United had a stable start to the season, but by Christmas we were sitting in the play-off places, 12 points behind runaway league leaders Bournemouth. Somehow we closed the gap, and the season culminated in a tense three-way title race, with Watford joining the fray. All three were dropping points, but we developed of an unfortunate habit of losing to our title rivals, which did not help our chances of lifting any silverware.
In amongst all this, club legend Johnson came into goalscoring form, while for the first time his strike partner Prince dropped off a bit, eventually losing his starting place to the impressive youngster Vaughan. Prince eventually got another chance when Johnson got injured in January and was out for the rest of the season, joining the academy product up front.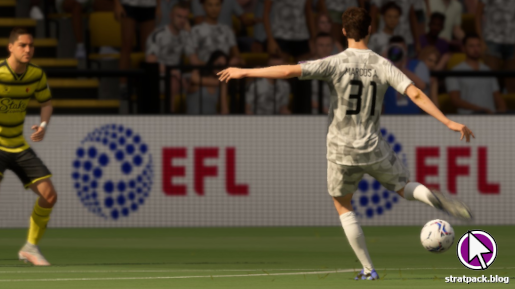 Watford hit late form and won the league with a game to go. This left us to a tense showdown with Huddersfield on the final day, where due to a packed schedule and a miscalculation most of the first team wasn't fit. TSP United went 2-0 up through Goddard and Smyth, but collapsed to a 2-3 deficit. A late equaliser from Groves earned a point, and after a tense wait we learnt that Millwall had beaten Bournemouth, securing automatic promotion for us.
As well as earning our place in the Premier League, TSP United went on a little bit of a run in the FA Cup. A 4-3 win over Southampton, with all the goals coming from academy graduates, was a particular highlight. But it all fell apart in a dismal 5-1 quarter-final defeat to Chelsea, which was a warning as to how difficult things would become next season…
• Best original player - Johnson, knocking them in until his injury
• Best signing - Anami, although Alonso didn't offer much competition
• Best youth breakthrough - Vaughan, earning a first-team place up front
2024/25 - Premier League
This was it. TSP United had finally hit the big time. To avoid sliding straight back down to where we came from we needed to strengthen at the back, so as well as promoting some youth players we signed a free agent centre-back named Aguirre to bolster the defence. He quickly became one of the first names on the teamsheet and provided some much-needed height and stability at the back, even grabbing a few goals from corners.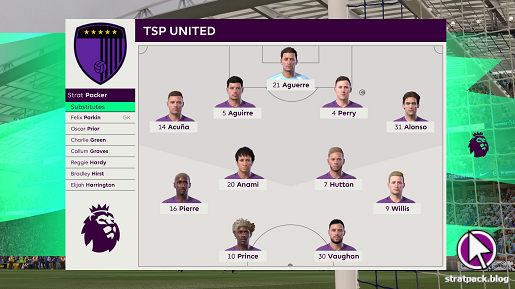 It was immediately clear it would be a tough season. The spins and turns that served us so well in getting past Championship defences were shrugged off by their Premier League counterparts, and goals were hard to come by. Club legends Prince and Johnson weren't cutting it up front and it was obvious we'd need reinforcements come the January transfer window.
Our first win came away at Brighton thanks to a Hutton hat trick and we found ourselves on a short run of form that petered out somewhat as Christmas approached. The best-case scenario at this point was for TSP United to cling to our place in the top flight for another year and consolidate as much as we could. With the strikers struggling and a long-term injury to Prince, we used the mid-season window to sign an young, unattached winger named Annumanian, who slotted in up front beside Vaughan.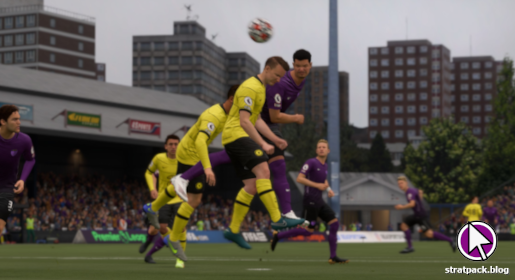 Elsewhere in the team, when Anami went off the boil in midfield I decided to give Groves some more game time to help him towards reaching his potential. The Japanese player got a chance to redeem himself later when Perry got injured. With a lack of depth at centre-back, I tried playing Anami alongside Aguirre in the middle, and the two formed a fairly solid partnership.
The changes had the desired effect, with a trickle of goals coming through from Vaughan and Annumanian and the new-look defence not looking quite so vulnerable. In the end, we secured safety with a couple of games left to play. Heading into the summer it was certainly time to build on the squad with the goal of making the next season a bit more comfortable.
• Best original player - Hutton, keeping things ticking in midfield
• Best signing - Aguirre, solid at the back with some headed goals
• Youth breakthrough - Groves, squeezing into the first team
Want to see what happens in our next top-flight campaign? To read the next article in my TSP United Career Mode series, click here:
• FIFA 22 Career Mode: TSP United – cup runs to remember
Got something to say? Join the conversation
© 2018-23 Strat Packer